Building a Better Life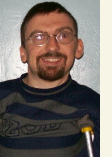 "The John Taylor House has provided me an opportunity for greater independence. With affordable rent and a stable living environment, The John Taylor House has given me a second chance to build a life for myself that I may not have had anywhere else."
- Jeremy Added January 13, 2009

My Only Option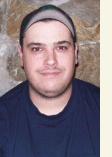 "After getting out of the University of Utah's 5 West unit, I was faced with the very scary idea of being homeless. I was without a house or apartment to go to.
"Good thing one of the doctors knew a place for me to try. The John Taylor House is easy for me to manage. I have great roommates, good friends, and no undue pressure like heating or electric bills. Food is covered in the rent and it keeps things easy for me. That way I can worry about taking care of myself and not all the bills I have to pay."
- Steve Added January 5, 2009

No Longer Alone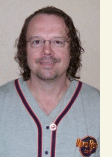 "At a time in my life when all other doors were closed, The John Taylor House (JTH) opened its doors to me. I was welcomed into their safe environment and allowed the opportunity to start the healing process.
"My introduction to JTH was while I was in the hospital. There were few options left to me as far as housing went and I was fortunate enough to be welcomed by Lon Scow and Peggy Hepsak.
"JTH is a place where men are afforded the opportunity to be a part of something bigger than themselves. We actively participate in daily chores to help the house run smoothly. I work in the kitchen to prepare meals for residents and it has been most rewarding. Everyone is very appreciative of my efforts to serve good meals.
"Throughout my stay at JTH I have been afforded the opportunity to seek out the help and assistance I need to further my recovery process. My meals are included in my rent and I am also given a sack lunch to take to work with me. My savings on food has been incalculable.
"What The John Taylor House means to me is simple. I am no longer alone."
- Barry Added January 5, 2009

What The John Taylor House Means to Me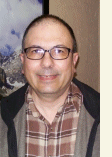 "An affordable, safe place where independence is still possible.
"Although details are not necessary, I was going through a very difficult transition in my life, and The John Taylor House is providing a safe environment in which I can recover and get back on my feet at my own pace.
"I have come a long way, but still have a long way to go. Each day I try to do something positive to recover.
"Having a chore to do is helpful and positive. The meetings we have on Tuesday evenings are encouraging positive thinking, which is very important.
"Transportation to and from appointments and Pathways is both affordable and accessible, since I depend on UTA.
"Meals are also provided. I believe all staff members here do their best to make this place as pleasant and beneficial as possible.
"I hope things improve for all of us."
- Joe Added April 6, 2008