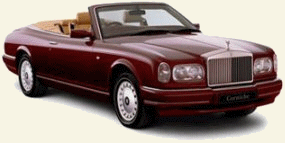 Donate Your Used Car, Truck, or RV and Receive a
Tax Deduction That May Be Greater Than
Trade-In Value!
Donate your used car, truck, RV, or almost any vehicle of value and receive a tax-deductible receipt from The John Taylor House for whatever its fair market value is or whatever we can sell it for. Your tax savings may very well amount to more than what you'd get on trade-in, and you'll be helping out those less fortunate than yourself. Donating your car to us is a win-win situation for you and The John Taylor House. The process is simple:
1) Sign your car title.
2) Fill out a Bill of Sale with "Donation" written as the sale amount.
3) Call Managing Trustee Lon Scow at (801) 322-4830 or (801) 560-1476 to arrange pickup.
We would prefer that the vehicle be able to pass inspection and emissions, but it's not absolutely necessary. We thank you in advance for your generosity.
In some instances, additional forms may be necessary to facilitate a vehicle donation. If you need them, here are a few official forms from the State of Utah web site:
Application for Duplicate Title — Use the application for duplicate title in place of a lost Utah title. All persons listed on the title display should sign where indicated (2 locations).
Survivorship Affidavit — Use the survivorship affidavit if an owner of the vehicle has passed away. This form should be used if one of two owners has passed away where "or" does not separate the names.
Ownership Statement — Use the ownership statement (formerly combined affidavit) for any mistakes that may have been made on the title. This includes all erasures and anything that has been crossed-out.
Repossession Statement — Use the repossession statement if you are a lien holder (typically a financial institution such as a bank of credit union) that has repossessed the vehicle and assumed ownership.

Put The John Taylor House in Your Will
So Blessing Those in Need Becomes Part of Your Legacy

Your help will assist us in continuing our important work for those who stand in need of our services. We know you'll feel the same sense of reward through contributing that we do in providing our needed services. Simply contact The John Taylor House at (801) 484-6263, or mail your donation to:
John Taylor House II Inc.
PO Box 526182 Salt Lake City UT 84152-6182